Pyroll Packaging was awarded the Packnorth Award in the category biomaterial based packaging with packaging for reusable wood fibre cutlery made for Nature Line Cutlery. Price ceremony was held at Scanpack in Gothenburg.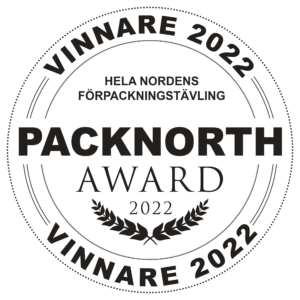 Winner packaging is a modern fibre based packaging solution from renewable sources, from sustainable grown wood – both paper and film. Novell tall oil -based PP film, manufactured of a by-product from pulp-production, merged with natural paper base layer provides similar properties and performance as conventional material.
This combination gives the packaging the best of both materials, the beautiful appearance and renewable nature as paper, as well as the transparency.
Most importantly; Packaging material supports products image and story.