Pyroll Packaging / PackageMedia and Arla Foods Finland reached to the finals at WorldStar 2023 Special Marketing Award competition with  "Every Bird is Special -as they are! campaign" based on social responsibilty.
Either bronze, silver or gold it is on its way to Finland! 🥇🥈🥉
Judging criteria for this Worlstar Special Marketing Award is:
The overall success of the packaging to represent the equity of the brand and  relevance to the product
The point of difference that gives it a marketing edge encouraging purchase
The packaging that best creates value to the consumer based on interaction, emotional connection or usability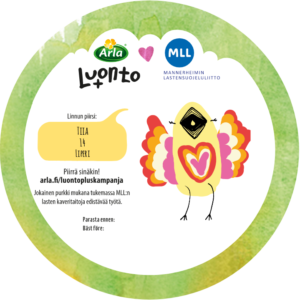 The winners will be awarded during WorldStar Gala Dinner 6th May at Interpack, Düsseldorf.